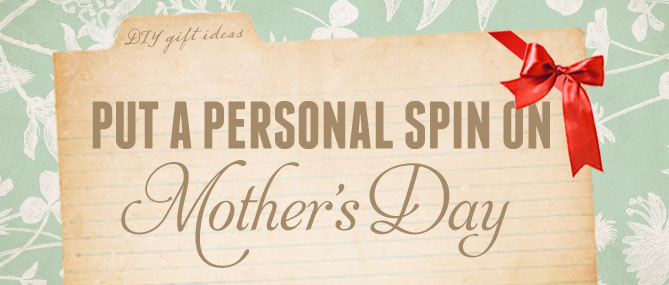 Where would we be without a mother's love? Not only did she look past a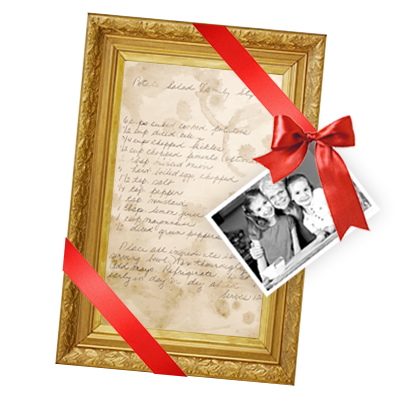 ll the times you made her drop you off at school 3 blocks away, or "forget" that you lost her favorite necklace (ok, she reminds you of that every once in a while), but she continues to be our one constant in an ever-changing world.
That's what we love about Mother's Day. It's one day out of many that we can tell her how much we appreciate all the great and amazing things she does.
If you're still on the hunt for the perfect gift for mom (we might remind you that Mother's Day is May 12th and coming fast!), we've had some inspiring ideas come around that we'd love to share. These do-it-yourself gifts fo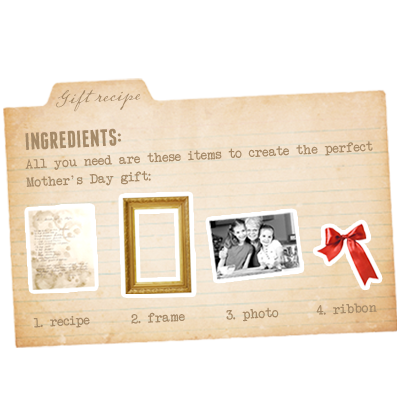 r mom are personal, thoughtful and will surely warm her heart.
A recipe for gifts she'll love
A good recipe card is often well-worn. Sometimes handwritten and passed down—dog-eared, stained and powdery to the touch from years of being held with flour-covered hands. A map to motherly magic in the kitchen. This Mother's Day, find your favorite family recipe and frame it. For a special touch, included a photo with the kids.
Words to Live By: Mom's Sayings Keepsake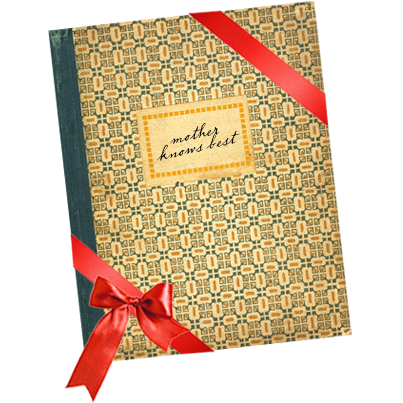 Book
Might not always seem like it, but with time it's almost always proven—mother knows best. Okay, sure…your face didn't stay that way and you didn't go blind. But odds are, there've been tons of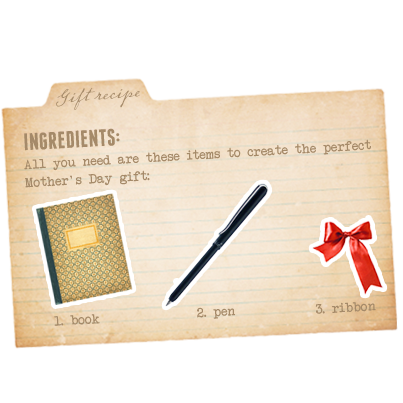 subtle and not-so-subtle things uttered by mom that are downright insightful, if not seemingly prophetic. Let her know you listened. Compile a keepsake book of her most memorable phrases. Personalize it further by adding some memories behind each. It'll make her feel special and let you prove they didn't go in one ear and out the other.
Picture Perfect Photo Album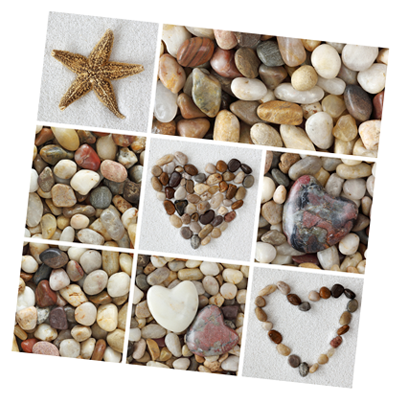 It's true. A picture speaks volumes. More than a mere image, it's a single frame from the moving footage of a moment. Captured and preserved, it unleashes the floodgates of a memory and the story behind its creation. What images represent your favorite mother-moments? This Mother's Day, gather them together and gift mom with a special book for her special day. Share what the images mean to you. Doesn't have to be much, as each image will surely communicate a thousand words. And put together, the message will be summarized in three: I love you.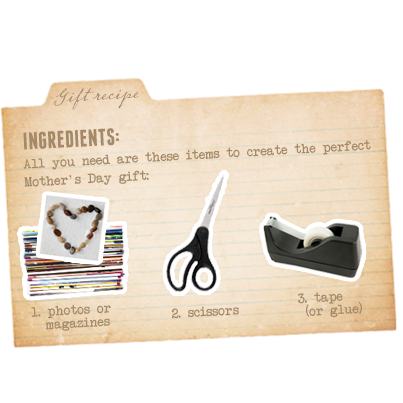 The important thing is to have fun. It's mom's day. Make it about her. Include as many kids, sisters, brothers, grandkids–everybody–as possible so that everybody has a chance to be a part of the gift. Because when it comes down to it, that's the best gift of all: Knowing her family loves her as much as she loves them.