More than an ideal from a bygone era, the values, style and refinement of being a gentleman live on today. Discover new gifts, collections and ideas designed to celebrate your modern gent. There are many facets to his man-ness, but any of these brilliant ideas are sure to make him shine.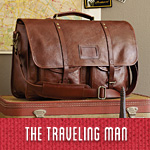 We've all witnessed testosterone-fueled rounds of trunk Tetris, where every cubic inch of stow-and-go is gone. It begs the question—which came first, the love of travel or the love of packing for it? Regardless, the manly mantra for movement has always been: Everything a purpose and everything a place. Find all sorts of purpose-filled items to fill that special place in his life. Give him gear to clasp in the clutch when he's inspired to get his move on.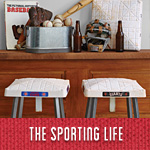 He might run a tough program, but a gentleman is only offensive in his plays. And that's true whether they take place on a field or in a fantasy league. His fans might be hoards of screaming fellow enthusiasts or they might be a bunch of whirling blades keeping him cool on the couch. Regardless, if sports are his ballgame, get him sporting some sporty things. Champion a great sports gift that'll be a winner in his book.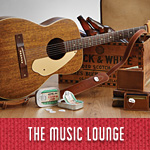 He makes sound decisions. He has an eye for things pertaining to the ear. A gentleman loves harmony—and the things that make it are music to his melon. Why not play into his auditory obsession with a stereo or instrument accessory? Or perhaps get him some records and add volume to his vinyl collection? Whatever you choose, a musical gift will definitely rock his world.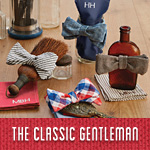 A classic gentleman is groomed. Dressed to a tee and buttoned up from A to Z. He ages like wine and stays looking fine. Keep him well-equipped on the road to refinement with items that'll have a hand in keeping him a head-turner. Ain't no shame in upping his gentlemanly game. Give gifts with style as timeless as his and preserve his place as a dapper dude.